Are Used Luxury Cars Worth It?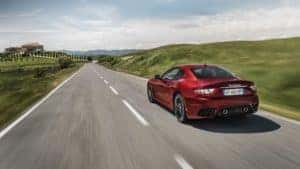 Have you been shopping for used cars in Birmingham, AL, and trying to decide which is best? While used cars are certainly more affordable, a luxury pre-owned vehicle combines premium features with a reduced price. So, you might be wondering if used luxury cars are worth it? We're discussing shopping for a pre-owned luxury car at Maserati of Birmingham.
Why Buy Pre-Owned?
While there are lots of benefits to a pre-owned vehicle, arguably one of the biggest benefits is affordability. In fact, even if you might have considered a luxury vehicle too pricy for you, you may still be able to find one within your budget by shopping for a pre-owned model.
Lower prices also mean reduced insurance costs and registration fees, saving you even more in the long run.
Are Used Luxury Vehicles Reliable?
We understand that buyers may be hesitant to shop a pre-owned vehicle without knowing how it was cared for. This is where a vehicle history report comes in. These reports can show you how many owners a vehicle has had, if it was involved in any accidents, the maintenance and repairs it has received, and if it has any open recalls.
A clean history can give you that added peace of mind you crave, so ask your dealer for the details.
What's the Certified Pre-Owned Difference?
Still uncertain? You might want to consider a Certified Pre-Owned Maserati vehicle. These late-model vehicles go through a meticulous inspection to ensure they meet our strict standards. They also have added warranty coverage to protect you if an unforeseen issue should occur.
Think a pre-owned vehicle is for you? Visit our Maserati dealership in Birmingham, AL to check out our inventory. Let's get you into a quality pre-owned vehicle today!