Benefits of Owning a Certified Pre-Owned Maserati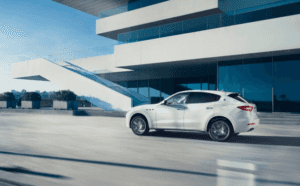 Nothing is as luxurious or head-turning as a Maserati vehicle. Get premium power and performance at a fraction of the price when you buy a certified pre-owned Maserati vehicle from Maserati of Birmingham. Continue reading to discover the top benefits of buying a CPO Maserati from your Alabama Maserati dealer.
Quality: All of the certified pre-owned Maserati vehicles for sale at our dealership have been meticulously selected. Each vehicle was approved after undergoing and passing a 120-point inspection performed by factory-trained Maserati technicians. All CPO vehicles are less than six years old and boast an extremely low mileage.
Warranty: When you buy a certified pre-owned Maserati vehicle, you get the benefit of an extensive pre-owned warranty. Not only do we offer the standard factory warranty, but our dealership also grants you and your vehicle up to six years of an unlimited mileage warranty. Plus, whenever you have an issue with your vehicle you can bring it right to our Maserati service center.
Cost & Variety: You'll get the same great aesthetics and style as a new Maserati at a fraction of the price. That way you can opt for a premium trim level instead of the entry-level option. Additionally, you're no longer limited to that year's releases. Instead, you can search through years of incredible Maserati vehicles to find the right one for your driving needs.
Buy a Certified Pre-Owned Maserati Car Today
Enjoy the thrill of driving a certified pre-owned Maserati vehicle when you visit our Maserati dealership in Birmingham, AL. Contact our team so you can get behind the wheel of your very own Maserati vehicle right away. Visit soon!