Certified Pre-Owned Maserati Warranty Options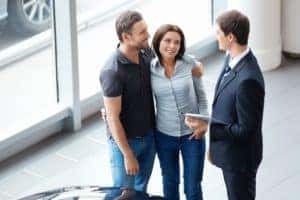 There's no denying, a Certified Pre-Owned Maserati car is the best pre-owned Maserati car or SUV you can drive. Plus, a Certified Pre-Owned vehicle includes added protection for all the peace of mind you need.
What is a Certified Pre-Owned Vehicle?
Our Certified Pre-Owned vehicles are pre-owned vehicles that are backed by the Maserati brand. They each go through a meticulous inspection process to ensure that they are quality vehicles that you can trust.
They also go through a thorough reconditioning process after their inspection to ensure that they are in like-new condition, both mechanically and cosmetically.
How Does a Vehicle Qualify?
For a vehicle to become certified, it must be a pre-owned Maserati model, with a model year from 2017-2021. It must meet our strict condition and service history standards.
Then, it goes through an exhaustive 120-point inspection from our factory-trained technicians. Afterward, it is still thoroughly reconditioned, as we fine-tune every detail.
What Warranties Do Certified Pre-Owned Maserati Vehicles Include?
Certified Pre-Owned Maserati vehicles also include added safeguards to protect you if an unforeseen issue should occur. Each vehicle comes with the remainder of the vehicle's original new vehicle limited warranty, which remains intact until it expires.
Then, additional coverage immediately begins. That consists of warranty coverage for up to two years, for unlimited mileage. It covers your engine, transmission, suspension, steering, brake system, climate control system, fuel system, and more.
Think a Certified Pre-Owned Maserati vehicle is for you? It's a great opportunity to own a vehicle brimming with performance, designed with only the finest Italian craftsmanship. Visit our Maserati dealership in Birmingham, AL to peruse our extensive inventory. We'd love to get you into a Maserati vehicle today!