Is a Used Maserati for Sale a Good Investment?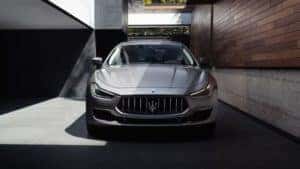 We know that buying a pre-owned vehicle can come with some apprehensions. However, when you are shopping for a used Maserati for sale at Maserati of Birmingham, you can find all the peace of mind you need.
Why Buy a Used Vehicle?
A used vehicle can be a great investment because you can buy them much more affordably than a new vehicle. This is especially beneficial when you are shopping for a luxury vehicle, which not all buyers can afford to buy new.
Plus, you're avoiding the large chunk of depreciation that most vehicles see in their first year, which also gives you a better resale value in the future.
How Long Does a Maserati Vehicle Last?
The average lifespan for a vehicle is approximately 12 years. On average, drivers put approximately 12,000 to 15,000 miles a year on their vehicles.
If the mileage is excessive for the age of the car, it can have excessive wear as well. However, if a vehicle has been well cared for, it can actually last upwards of 200,000 miles.
How Do I Know if I'm Getting a Good Vehicle?
As we mentioned before, if a vehicle is well cared for, you can have added confidence that you're buying a quality vehicle that you can trust. A careful inspection is crucial when shopping for a pre-owned vehicle.
It's also a good idea to review a vehicle history report, which can give you a peek into your vehicle's life so far.
Accident data
Service history
Type of use
Ownership history
We invite you to visit our Maserati dealership in Birmingham, AL to peruse our extensive inventory of quality pre-owned Maserati vehicles. We'd love to help you find your perfect new-to-you vehicle today!