Maserati Ghibli Trim Levels for Sale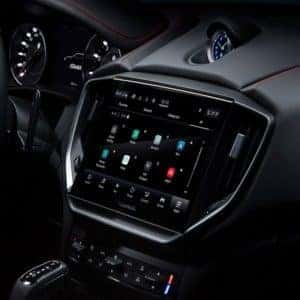 When you want a mixture of Italian luxury and performance, it's time to start looking for a Maserati Ghibli for sale at Maserati of Birmingham. The sleek sedan has four distinct trim levels and we're outlining them each so you can see which is best for you.
Maserati Ghibli
The Maserati Ghibli is the perfect combination of sporty and sophisticated and it's powered by a 3.0-liter V6 engine that delivers an impressive 345 horsepower and 369 lb-ft of torque. It can reach 60 mph in just 5.5 seconds and has an exhilarating top speed of 166 mph.
Maserati Ghibli S
You get more grace and more pace in the Maserati Ghibli S. This model's power is amplified to 424 horsepower and 428 lb-ft of torque. With its effortless performance, it accelerates from zero to 60 mph in just 4.9 seconds.
Maserati Ghibli S Q4
You'll see added power and control in the Maserati Ghibli S Q4 with the addition of its advanced all-wheel-drive system. So, even with its superior power, you'll find all the traction you need, no matter what type of terrain you travel on.
Maserati Ghibli Trofeo
The Maserati Ghibli Trofeo is branded as the art of fast. This thrilling sedan is equipped with a 3.8-liter V8 engine that provides it a whopping 580 horsepower and 538 lb-ft of torque.
You'll get from zero to 60 mph in a mere four seconds. The sedan also boasts a staggering top speed of 203 mph.
Naturally, the thrilling performance in the Maserati Ghibli is just one of its highlights. Visit our Maserati dealership in Birmingham, AL to step inside its stunning cabin too. Experience the refinement and innovation for yourself when you stop by Maserati of Birmingham.