Maserati Service Tasks for Autumn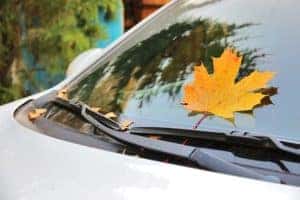 Fall isn't just pumpkin spice season. It's also the bridge from our toasty summers to our chilly winters. That's why we always encourage everyone to visit Maserati of Birmingham for Maserati service to ensure your vehicle is ready.
Check Your Tires
Our colder seasons are approaching and it's time to make sure that your tires are ready. You want to ensure you have the traction you need on slick terrains. Your tires need at least 2/32 of an inch of tread to operate, although that is the bare minimum.
It's also a good idea to rotate your tires too to help avoid uneven wear, which can leave you out in the cold changing a flat tire.
Replace Your Windshield Wiper Blades
Cold and wet autumn days also require a good pair of windshield wipers. Your blades can easily crack under the hot summer sun, so now is a good time to look at replacing your windshield wiper blades.
It's also a good time to look at your windshield wiper fluid. You want to make sure it's full so you can always easily rid your windshield of debris as you drive.
Check the Fluids Under Your Hood
While checking your windshield wiper fluid, now is also a good idea to check all the other fluids under your hood too. After all, these are essential for your vehicle's operation.
Your engine oil, for example, is necessary to keep the moving parts lubricated to limit excessive heat and friction. Without it, the parts can become warped, or you may even face complete engine failure.
Engine oil
Coolant
Power steering fluid
Transmission fluid
Brake fluid
Don't get left out in the cold as autumn approaches. Visit our Maserati dealership in Birmingham, AL to make sure your car is prepped for fall. Trust us, you'll be glad you did!